HIV/AIDS in the Developing World
Since its outbreak, AIDS has caused the deaths of more than 20 million people. It has orphaned more than 13 million children -- a number that is expected to triple by 2010. And in the developing world, it continues to erode prospects for development in countries where men and women, in their most productive years, are dying and societal and family structures are coming undone.
Today, more than 95 percent of the estimated 40 million people infected with the HIV virus live in the developing world. In poor countries where access to health care services is difficult, and even clean water can be hard to come by, the means to battle the virus through prevention and awareness programs are often unavailable. In many countries, education is being compromised by a dwindling supply of both teachers and students - particularly girls who must care for their younger siblings when a parent dies or becomes ill. Consequently, the impact of AIDS and the potential for future damage to societies and economies in the developing world is particularly devastating.
Proven link between poverty and HIV/AIDS
It is often referred to as the "Vicious Cycle": impoverishment of a population drives the spread of the HIV/AIDS epidemic, which in turn fuels further impoverishment of the same people who are in the greatest need.
Poverty leads to structural vulnerability and increased migrant work (which is related to infidelity and the spread of HIV), breeds desperation and high risk behaviors, causes a lack of access to preventative interventions and affordable care for those who are HIV+, and greatly diminishes the educational opportunities of youth. In turn, HIV/AIDS places a heavy economic burden on national governments, communities, families, and individuals, which leads directly to increased poverty.
More specifically, HIV/AIDS severely hinders the economic development of developing countries through:
lost productivity due to illness;
catastrophic costs of health care;
reduced national income;
the increased rate of malnutrition among orphans and infected / affected youth;
the decreased enrollment of youth in school;
fewer resources available to control HIV/AIDS;
a decreased ability of the government to aid extended families who generally absorb much of the financial impact brought on by orphaned children.
Accessibility
Poverty creates a roadblock to development in general and in the battle against HIV/AIDS. As stated before there is a lack of access - access to preventative education and resources, mainstream media campaigns employed by the government, life-saving skills and information, medical services and treatment, and the fundamentals: housing, sanitation, and nutrition. The poor or those living in hard-to-reach rural communities are more vulnerable and are frequently over-looked when HIV/AIDS education and drug treatment programs are being planned and implemented.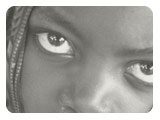 Looking more deeply into the epidemic, the real victims in this humanitarian crisis are the youth - vulnerable, born into an environment of despair, and unequipped to deal with the adult-sized problems thrust upon them from childhood. Both poverty and HIV/AIDS cause many children to stop their schooling at a very young age in order for them to either find work to support their family or to care for an older HIV infected family member who has become too ill to work. Once out of school, these children themselves are at a greater risk for becoming infected with HIV and sadly they are forced into a position that only serves to perpetuate the cycle of poverty. Often, the only jobs that children can find are those on the street that are very dangerous and don't pay very much. It is very common for young girls to become involved in commercial sex to support themselves and their families, and in some cases (particularly in South Asia and Eastern Europe) families with many children are forced to sell their daughters into the sex trade.

This startling information may leave you with some pressing questions such as who is to blame for this problem in the developing world, where do we go from here, and what can I do to help? Choose a topic and start learning - then decide for yourself!!
Relationship between Poverty and HIV/AIDS:
The Developing World and HIV/AIDS issues: Healthcare, Treatment, and Aid:
What you can do to help!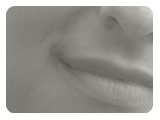 Advocacy is a word that has its origins in law and is defined by most dictionaries as the process of 'speaking on behalf of someone'. Today, it has evolved to include the work undertaken by development agencies, civil groups, and individuals who are dedicated to bringing about change. Advocacy, in this context, encompasses a range of activities that are all focusing on this singular goal of change. This change may be in policies and laws themselves, in the implementation of these policies, or even in the bringing about awareness of these policies and individual rights. Advocacy plays an important role in countering the stigma and discrimination that often underlie the transmission and impact of HIV/AIDS among young people.
Guides and resources to advocacy: