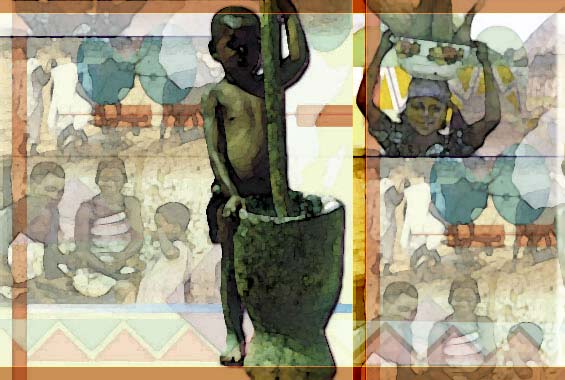 July 2007: Child Labour


More than 200 million children in the world today are involved in child labour, doing work that is damaging to his or her mental, physical and emotional development. Children work because their survival and that of their families depend on it. Child labour persists even where it has been declared illegal. In this issue of Panorama TIG members share their thoughts and opinions on this important issue.

This issue's front page image is by Tajudeen Akinwande, to see more click here.



featured writing



Child Labour and the Need for Education by Z, China
Education, I thought, is the key to this problem! It is not the branches and twigs of the tree that are infected, but the trunk and the roots. If we cut off the branches this year, the problem will fall into abeyance and then arise with more vigour and strength the next year.
Gifted Hands by dare oshinuga, Nigeria
These fingers, fragile
Days yet numbered
Uncatered for, worked to china brittleness
Exploitative Child Labour in Cocoa-Producing West African Nations. by CHIDIEBERE, Australia
The truth is that in Ivory Coast, children as young as seven are forced to work in cocoa farms often with family but not exclusively so as many of them have been essentially sold into slavery. Most of these children have never seen the four walls of a classroom!
other articles in this issue



Adia, the survivor
salamatu seidu, Ghana
Remembering Ali
Peter Saval Mutung'u M, Kenya
Skipping Childhood
Cardenas, United States
Tackling Child Labour at the Root
mhlalisi, Zimbabwe
Lest We Forget
Jocelyn Sweet, Canada
Is it Neo-Slavery?
Odimegwu Onwumere, Nigeria
Disappearing Behind the Wall of Child Labour
katie, Canada
Child Labour: Is it a Blessing to the Children or a Curse?
Erick Ochieng Otieno, Kenya
Causes and Contributions
Jarolo, Kenya

view more...