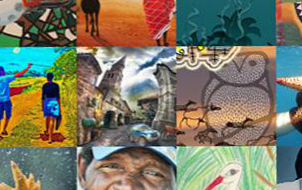 Welcome to the Global Gallery!
Welcome to the new and improved Global Gallery! There's a whole community of insightful people on TakingITGlobal - people like you who realize that creativity can change the world. The Global Gallery is your canvas, a way for you to promote your artistic vision of global understanding. So show your true colours and submit your best work.
"Isolation is the feeling of sitting alone at the bottom of a well. Connectedness is the feeling of belonging." Kim Samuel When you hear the word belonging, what images come to mind? What...
November 20th is National Child Day.  Each year, this day is celebrated in Canada and around the world to commemorate the United Nations' adoption of the Convention on the Rights of the...