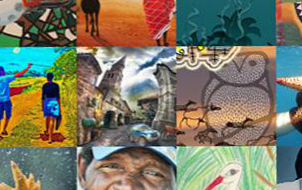 Welcome to the Global Gallery!
Welcome to the new and improved Global Gallery! There's a whole community of insightful people on TakingITGlobal - people like you who realize that creativity can change the world. The Global Gallery is your canvas, a way for you to promote your artistic vision of global understanding. So show your true colours and submit your best work.
Due to the rise of a critically urgent issue concerning refugees in the Arab world, communities needs to come together to address the humanitarian crisis. As a way of showing support and...
A call for artistic expressions from youth: Reflect on a personal experience of inclusion. Where did it take place? Who was with you? Why was this an important part your own life journey? How...