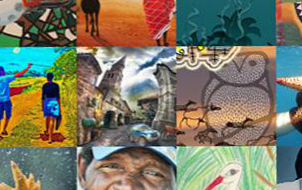 Welcome to the Global Gallery!
Welcome to the new and improved Global Gallery! There's a whole community of insightful people on TakingITGlobal - people like you who realize that creativity can change the world. The Global Gallery is your canvas, a way for you to promote your artistic vision of global understanding. So show your true colours and submit your best work.
Calling all students from across Alberta to submit their art expressing their wish for Canada in the next 150 years! You can reflect on one of the following themes represented in the...
Due to the rise of a critically urgent issue concerning refugees in the Arab world, communities needs to come together to address the humanitarian crisis. As a way of showing support and...
There hasen't been any recent artwork added.