Evaluate Your Progress
Evaluation can help to improve upon the process of implementing your project, as well as the outcomes that have been achieved as a result of your project.
Taking time to reflect on what you have learned throughout each stage of your action project is an essential part of ensuring that your efforts have a lasting impact.
Consider the following questions: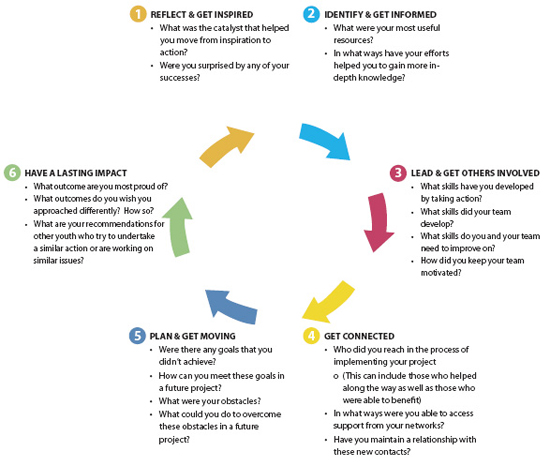 Tips for Evaluation:
Keep your evaluation simple and relevant
Try to gain inputs from a lot of different sources. Ask your participants, your partners and your team members what they thought.
You will probably learn that the project has unexpected outcomes, both positive and negative. Think about how the project has influenced and affected the participants, your community, your organization, and even yourself.
Include details on factors that negatively impacted your project (were these truly outside your control, or were they risks that could have been avoided?).
Spend some time highlighting recommendations for the future, so that when similar projects are launched, they are more likely to have greater impact.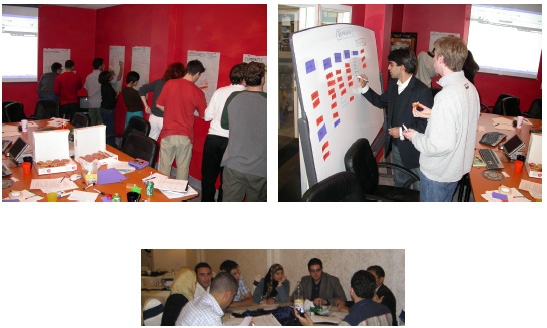 "Never doubt that a small group of thoughtful, committed people can change the world.
Indeed it is the only thing that ever has." Margaret Mead