Facilitated Learning
TakingITGlobal offers a wide range of experiences for youth around the world, including in-person workshops and online e-courses.
E-courses
Youth around the world can learn about a number of topics via online courses. E-courses are taught using our TIGed online classrooms, which offer private virtual classrooms with teacher tools, discussion boards and links to TIG's broader online community.

Sprout E-Course
Supported by the Pearson Foundation, Make It Happen is an e-course designed for aspiring social innovators and environmental entrepreneurs who want to grow their project ideas and learn to create lasting change that takes root in their communities. The program enables youth from around the world to develop their ideas and cultivate their leaderships by using the latest ICTs. Learn more about Sprout.

Global Youth Coalition on HIV/AIDS (GYCA)
A project that is incubated by TakingITGlobal's strategic partner, the Global Youth Action Network, GYCA offers a series of monthly E-courses on Project Management, Political Advocacy, Grant Proposal Writing & Fundraising and Preparation for the International AIDS Conference. Learn more about GYCA's e-courses.
Thematic Workshops
One of the issue-specific activities that TakingITGlobal conducts are in-person workshops that engage youth around global issues, while imparting valuable skills that are immediately applicable to their local communities.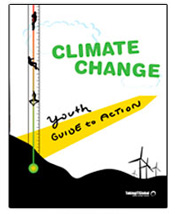 Climate Change
Towards the end of 2007, TakingITGlobal published Climate Change: Youth Guide to Action as an advocacy toolkit, informative resource and project-building handbook. With support from the Walter and Duncan Gordon Foundation, coordinators ran over 18 workshops across Canada, in locations diverse as Miramichi, NB and Yellowknife, NT. Each workshop was co-hosred with a member organization of the Canadian Youth Climate Coalition, ranging rom high-school classrooms to university entrepreneurial clubs. Learn more and download the guide.
In preparation for the United Nations Climate Change Conference in Poznan, the Guide was updated to include more information and activities on international policy and how to influence decision makers. A similar series of workshops were held prior to the Canadian Youth Delegation's departure to Poland.
Information and Communications Technologies (ICTs)
Through the Creating Local Connections West Africa project, TakingITGlobal's local coordinators have run a series of workshops aimed at developing basic computer and technology skills that West African youth can apply to their projects. After Basic ICT Training, participants could progress to learning about ICTs and Leadership, or ICTs and Entrepreneurship. The curriculum for each workshop module was developed in association with Kabissa, a network of African civil society organizations. Learn more here.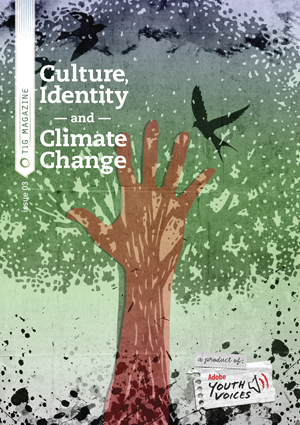 Organizational Workshops
TakingITGlobal often partners with organizations to run workshops for their members. Depending on the subject matter and participant profile, these activities can range from in-person seminars to engagement through online tools.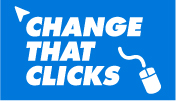 Change That Clicks
In partnership with the Boys and Girls Clubs of Canada, Change That Clicks is an innovative program which facilitate youth-led change in local, national and global communities. The program is unique in providing youth with the educational resources necessary to use Information Communication Technologies (ICTs) safely and effectively while raising awareness of regional and global community issues that youth can relate to and translate into real action. Learn more here.