Are you a passionate driver for positive social change for youth around the world? Do you see opportunity in challenge and believe in the power of small teams? Do you love a good burrito and love a good .gif? Introduce yourself!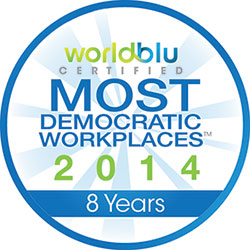 As a charity, we offer a range of opportunities for involvement including employment positions, volunteer placements and academic internships with a range of high schools, colleges and universities. Our online network of online community and multilingual volunteers spans the globe and keeps the content and resources within our network vibrant and relevant.
As a learning organization, our priority is aligning personal talents and passions with roles that allow each individual to contribute meaningfully to the issues most important to them. We offer regular capacity-building workshops along with access to networking experiences in a variety of related fields.
Employment postings will be listed here when available. Currently TakingITGlobal is not hiring for any paid positions, but typically we advertise seasonal summer positions in May.
If you're interested in volunteering, an academic internship, or a co-op placement linked to your program of study, please contact us at [email protected]